Hey y'all. Okay well after writing numerous different blogs about life and things I like etc. I just gave up & deleted them in favour of one blog which will contain everything. Incase you're reading this & you don't know me, I'm Niamh. My name is pronounced "Neev" & that is the only way. I'm 20. I've done a year in art college & didn't really like it. I don't know if I want to go back or where I'm going in life. I love animals & clothes. I love people in SMALL doses. I just fucking love. After that I can't deal. I don't really get along with my family because they think I'm a bit weird. They're just pretty conservative. Random fact for you: I'm not a risk-taker. But I'm a hypocrite because in saying that I go by the motto "you only live once". As my good friend Alan once said "I'd rather die young having fun than old & boring". Well it was something along those lines & he definitely knows how to have fun. I'm a strange person really because I love my friends to bits but I could quite happily live out the rest of my life never seeing another person. I spend most of my time on my own & enjoy my own company. I spend hours watching make-up and hair tutorials but I never try them out. I'm just going to use this blog to document my life, bit by bit.

I'll start by showing you some things that made today good:




Givenchys new couture for Fall/Winter: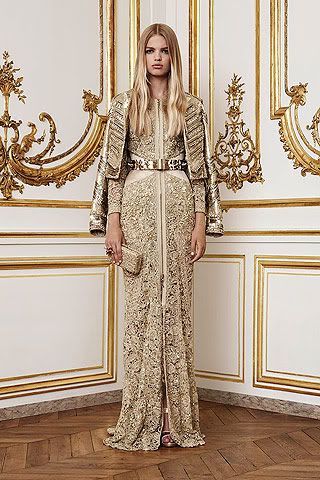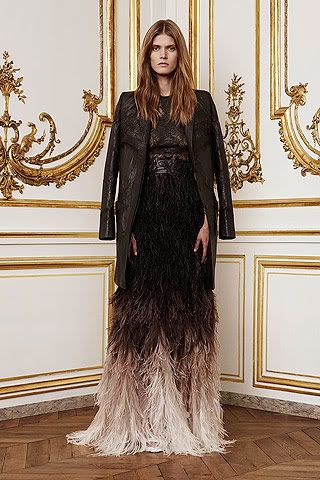 Images: Style.com
I love the entire collection. it's inspired by skeletons, so delicate. Did yous see the Dsquared² skeleton spine heeled shoes? WANT.

Later x